New England Energy Now:
Moving Back or to the Future?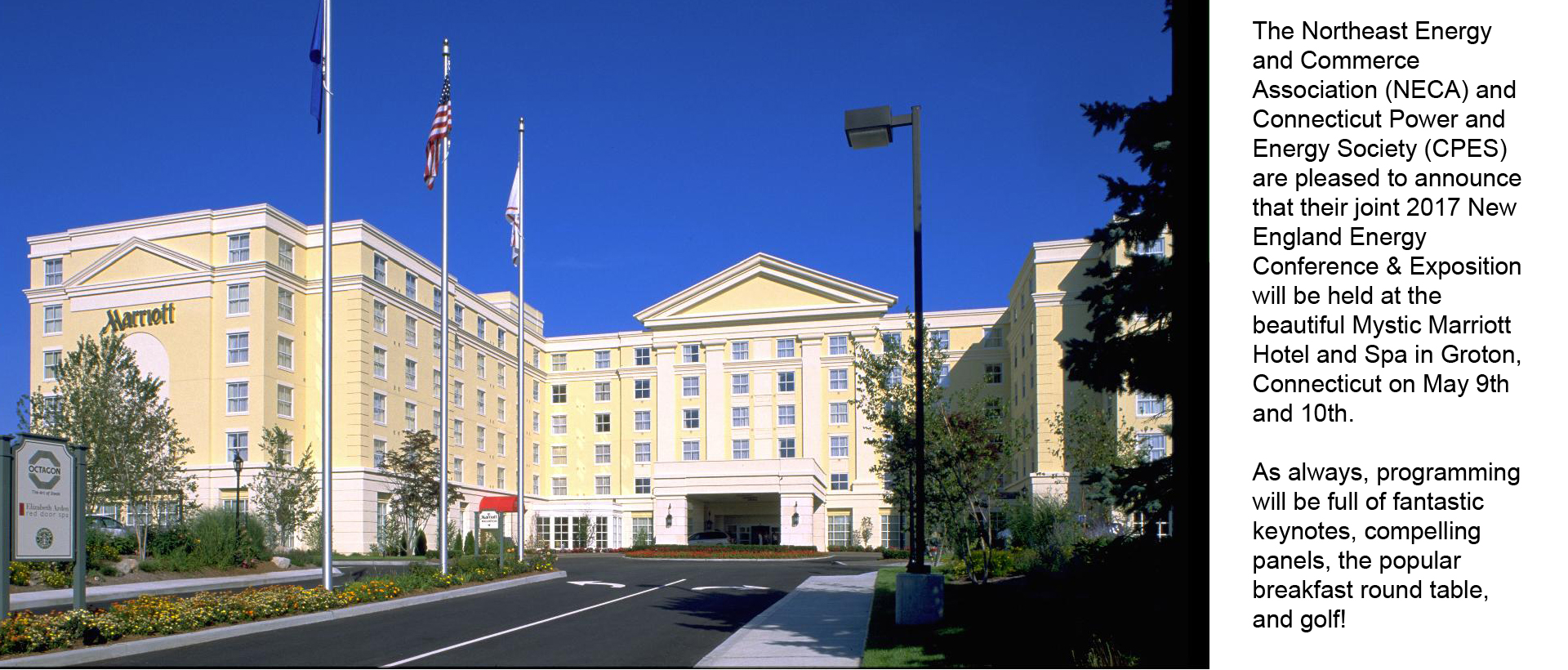 Who Attends the Northeast Energy and Conference Exposition?
Each year, this event brings together 300+ industry professionals including generation and transmission companies, project developers and operators, utility representatives, load aggregators and end-users, equipment suppliers, finance and legal experts, risk managers, environmental and engineering professionals, commodity traders and wholesalers, as well as government officials and industry regulators.
Mystic Marriott Hotel Block is Sold Out!
New Optional Hotel Available: Mystic Hilton
We are holding a room block at the Mystic Hilton until Monday April 24. They are giving us the same price as the Marriott of $155. The code for the reservations is: NECAC.
Reservations may be made at 1-800-HILTONS. 1-800-445-8667

Save $50 with the Early Bird Rate
Conference Registration Pricing
Before 4/27
4/27 and After
Non-member
$575
$625
Member (NECA or CPES)
$475
$525
Government
$220
$270
Young Professional Member
$230
$280
Young Professional Non-member
$255
$305
Student
$100
$150
Student Member
$85
$135
EVENT CANCELLATION FEE
$175 after 4/25
No refunds after May 5th.
Substitutions allowed anytime.
Golf Tournament
$175
$200
CANCELLATION FEE FOR GOLF
$25 after May 5th.
No refunds for no shows.
Substitutions allowed anytime.
Tour
Sold Out
Sold Out
Meals Only for Booth Personnel
$95/day
$95/day