ON THE PULSE:
2018 Early Commitment Exhibitor Special Offer!  DEADLINE JUNE 30, 2017!  MORE
ENGIE Opens NEECE17; Click Link for MORE
CT Cybersecurity Chief Talks Strategy To Counter Evolving Cybersecurity Threats; Click Link for MORE
NEECE Presentations Available HERE
Interested in Photos from the Event?  Contact either Lois@necanews.org or KDube@ctpower.org
New England Energy Now:
Moving Back or to the Future?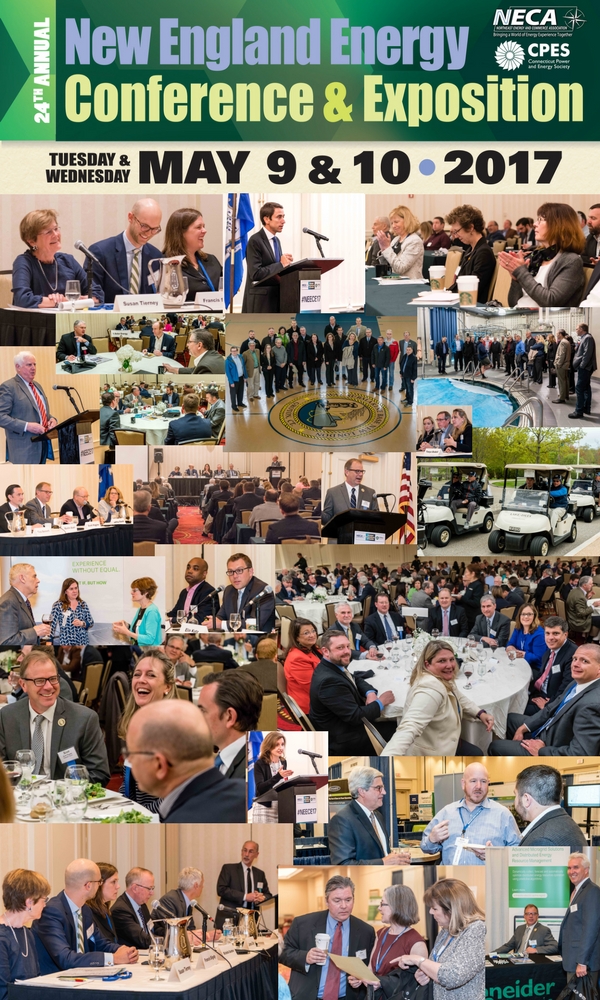 Who Attends the Northeast Energy and Conference Exposition?
Each year, this event brings together 300+ industry professionals including generation and transmission companies, project developers and operators, utility representatives, load aggregators and end-users, equipment suppliers, finance and legal experts, risk managers, environmental and engineering professionals, commodity traders and wholesalers, as well as government officials and industry regulators