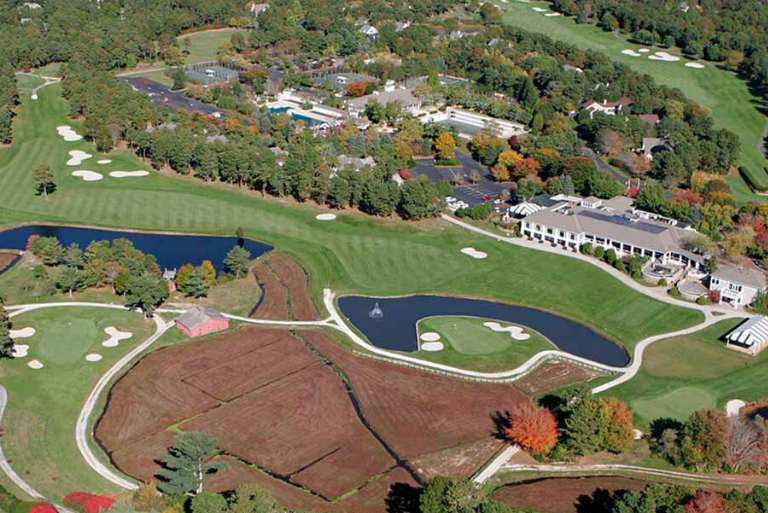 Golf is a great way to form new professional connections in an informal setting. This year's NEECE Golf Tournament will be at the Willowbend Country Club, 100 Willowbend Drive, Mashpee, Massachusetts on Tuesday, May 12th from 7:15 AM to 3:00 PM.

Before you go out on the course, read these tips on how to best network during NEECE20, or any tournament.
Focus on Enjoying the Game and Camaraderie
Leave business conversation until after the tournament. Most people who sign up for golf tournaments truly want a break and to enjoy their game. Taking the time to do this with each other without talking about work specifically can have more benefits than you might realize.

Stay True to Who You Are
Golf shows a lot about a person's character, and perceptions about how you play any game cross over into how you might work through conflict on a project or define success on a contract. Remember to stay true to the personality that reflects who you are in the industry and worry less about the game itself.

Create Relationships on the Course
The best use of your time during a business golf tournament may be to create casual conversation that can help create a bond between you and other players. Having light conversations while you walk from shot to shot is an ideal way to do this. All of us have lives outside of work that bond us together with similar circumstances. There is often not enough time to learn more about each other. This is the perfect time to do it!

Keep the Competition Light
Remember that this is a time to create connections, not have the best round of your life. Don't get over competitive or frustrated if you have a few (or more) bad shots.

Take the Next Step
At the end of any event, be sure to schedule a lunch or some other form of connection (like LinkedIn). Share business cards and create a call-to-action of how you might touch base again in the future.